Cricket Switzerland's protective concept has been approved by the Federal Office of Sport (FOSPO/BASPO/OFSPO/UFSPO) opening the way to start cricket training in Switzerland.
Clubs should contact the management of the facilities they use to gain permission to start training, in small groups and as per the measuers outlined in the Protective Measures document, available from the Swiss Olympic website.
Working together with Swiss Olympic, Cricket Switzerland submitted a Protective Measures document to BASPO, in the hope of getting cricket included in the second stage of the Swiss Federal Council's corona-virus exit strategy. 
Currently under consideration, if successful, the way could be cleared for cricket (at least nets) to be played from 11th May, subject to local councils and schools making the facilities available to cricket.
The Cricket Switzerland Executive met via video conference on Sunday 19th April at which it was agreed to further delay the start of the 2020 cricket season, in line with the restrictions imposed by the Swiss Federal Council in light of the Covid-19 coronavirus pandemic, to Monday 8th June.

Various proposed scenarios dependent on when the cricket season can be started (june, July or later), were also discussed and will be put to the member clubs in the coming weeks.
On Thursday 16th April the Swiss Federal Council announced the first of many gradual steps to relax the social distancing restrictions in place since the beginning of the coronavirus pandemic.
Unfortunately there was no direct reference made to when club training & sporting events will be permitted but it would appear that events involving more than 5 people are likely to be in place until at least the 8th June.
The Swiss Federal Council have announced that current directives (lockdown) will be extended one week to Sunday 26th April, afterwhich there will be a gradual relaxation of restrictions.
When sporting events will be permitted is at present unknown and we wait for further information & clarity from the Swiss Federal Council, the first of which is due to be released on Thursday April 16th.
Cricket Switzerland is taking the COVID-19 corona virus pandemic very seriously and has taken the decision to postpone the official start of the cricket season from 1st April to 1st May (pending confirmation).
This considered course of action has been recommended in order to protect our members and their families ahead ahead of the beginning of the cricket season. In line with federal directives to enforce social distancing, no event, including a cricket event, whether indoors or outdoors, may take place. Under no circumstances should there be a congregation of more than FIVE people.
No cricket matches or training, however limited in numbers, my take place until the FOPH has lifted restrictions in place to enforce social distancing.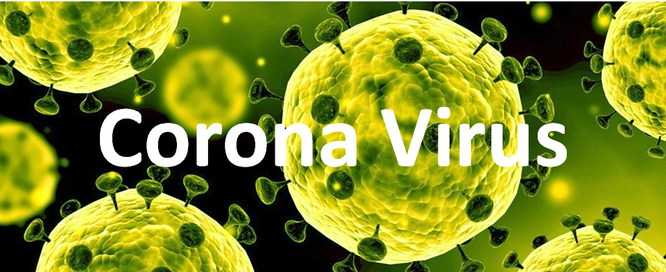 With the cricket season just weeks away, Alexander Mackay, President of Cricket Switzerland, released the following statement:
"Cricket Switzerland is in close contact with Swiss Olympic and the relevant authorities & we are monitoring the situation on a day-by-day basis. Any decision taken by Cricket Switzerland with regards to the cricket season, matches & tours will be based on the latest available scientific & medical information and advice after consultation with the local authorities.
We thank all clubs & supporters for their cooperation in advance."
Alexander Mackay (President)
Why is COVID-19 so contagious
The COVID-19 corona virus is highly contagious and differentiates from other viruses in the following ways:
Initial symptoms with a regular influenza infection are noticeable after 2-3 days, COVID-19 is considered to be 5-6 days. This allows the virus to be passed on to more people
COVID-19 is new and therefore the human immune system has less or no defence
Complications are more frequent with COVID-19 infections, and can be more severe, particularly for those with existing conditions
For these reasons, the Federal Office of Public Health (FOPH) has announced special rules of conduct. These are intended to protect all persons in Switzerland, especially those at risk, from infection. Additionly, restrictions have been put in place to slow the spread of the virus so that the public health services have sufficient time and capacity to care for those who are seriously ill.
Symptoms of coronavirus disease
The most common symptoms are a high temperature, a dry cough and difficulty breathing. These symptoms can vary in their severity. It is also possible for complications to arise, such as pneumonia, and some people who have developed the disease have also experienced problems affecting digestion or developed conjunctivitis.

How to protect yourself & others
It is everyone's responsibility to protect themselves and in particular those more vulnerable. For this reason Cricket Switzerland will enforce the following recommendations made by the Federal Office of Public Health:
Cricketers that display symptoms should stay at home and contact their local doctor by phone
Those in regular contact with vulnerable people should avoid meetings with more than 3 participants & where possible, telephone or video conferencing is advised
Cricketers are obliged to inform their club if there are suspected cases of COVID-19 corona virus in their private environment
Trips abroad should be kept to a minumum
Those travelling by public transport are advised to travel outside of the rush hours
Refrain from shaking hands when greeting
Cricket matches in Switzerland rarely attract more than a handful of spectators and those present are spread across a playing field.
In an announcement on Friday 29th March no more than five people may congregate anywhere at any time.
Hand washing facilities & hand disinfectant should be available at all venues.
No more than 5 people may congregate and all should strictly follow the recommendations by the FOPH.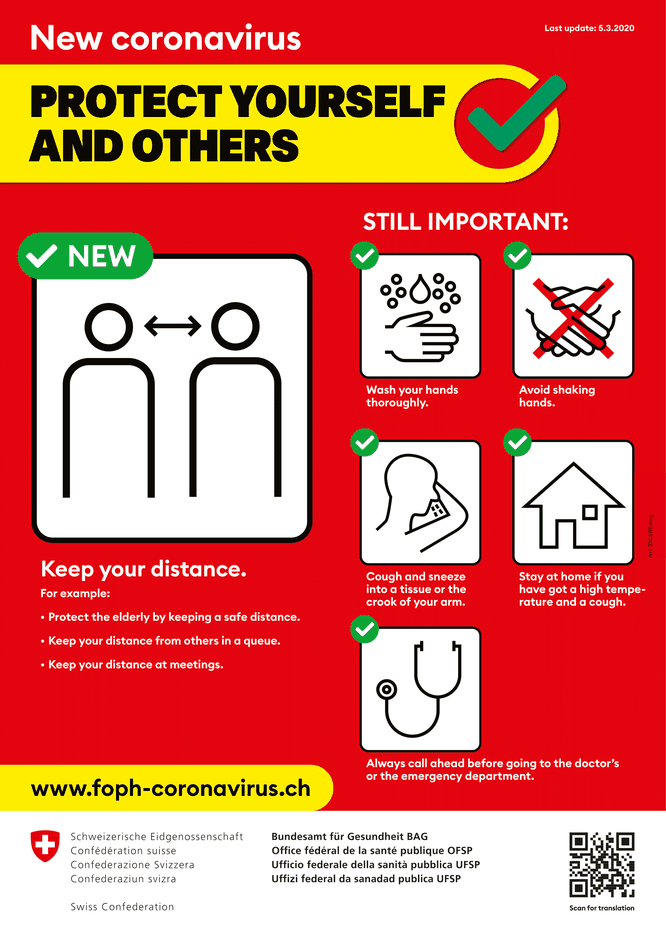 Many sports authorities have taken the decision to disallow all sports. Playing fields, changing rooms, bathrooms, remain closed until May.
Cricket Switzerland recommends that all cricket events should be cancelled or at the minum postponed.
The following events have already been cancelled:
Basel U11 indoors (14-15 Mar)
Basel U13 indoors (21-22 Mar)
Basel U15 indoors (28-29 Mar)
Visit by Padova CC to Winterthur (18-19 April)
Geneva T20 Cup (25-26 Apr)
iT20 tournament in Prague (22-24 May)
U11, U13 & U15 tours to Surrey (29-31 May)
Swiss Olympic Verbandsinformation (14 May)
Senior Zuoz
Olten Cricket Festival (2 May)
MCL Croatia (11-14 Jun)
The following events have been postponed:
WCC AGM (23 Mar)
DBMT (26 Apr)
Season start (to 9 June - to be reviewed)
The following events are at immediate risk:
Junior Zuoz (21-22 Jun)
Prague Pepsi Cup (9-12 Jul)
Please contact the organisers for more details.
For further information please refer to the FOPH website, containing up to date figures on the corona virus, symptoms, restrictions imposed in Switzerland by law, factsheets and recommendations. 
---